Hong Kong Local Virtual Number
Receive and forward calls and SMS worldwide
Rent Hong Kong phone number from any country.
If you need to save the phone number when you change your company's address.
In addition, conversations are kept confidential.
Use it to run advertising campaigns.
Reduce international calling costs. Your contacts will be able to call a local number.
Сhoose your country and region, then select the number that matches your search criteria from the list.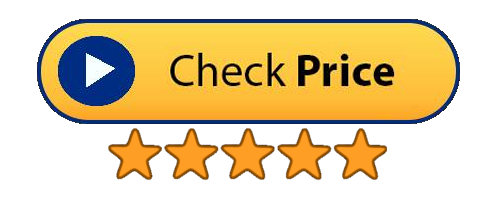 Do you need more than one number? Nothing to worry about. It is possible to buy a few numbers from the country or region of your choice.
Below are tables that provide quick access to
virtual number prices.
With Hong Kong virtual phone number you can forward calls to any number: landline, mobile, SIP or Telegram. Call and SMS forwarding can be set up from your account.
Hong-kong voice virtual number prices
| Region | Phone Code | Setup fee | Monthly fee | |
| --- | --- | --- | --- | --- |
| National (5) | +852 (5) | $50 | $30 | BUY 🛒 |
Options
Forward calls made to Hong Kong to anywhere in the world.
Receive incoming calls with your Hong Kong virtual number using a softphone or our mobile app.
Forward incoming calls to any regular or mobile phone line for a very low rate.
Incoming call forwarding to any Voice-over-IP provider (VoIP), SIP, H.323 or IAX is included.
Incoming calls using ITSP or VoIP (SIP, H.323 or IAX)
You rent the Hong Kong phone number with no contracts.
If you need Hong Kong toll free number or metered number, please contact support.
➡️ Buy DID Number in Hong Kong ⬅️
Get a 2nd Hong Kong Phone Line
Do you need a presence in Hong Kong for your business or website? Buy Hong Kong virtual phone number (Hong Kong DID number) and talk to customers you never thought you had. Potential and current clients will both appreciate a local phone number in Hong Kong for them to use. Check your websites analytics reports, if you are getting traffic outside the areas you have your listed "Contact Us" phone number you could be missing out on business. Take a Hong Kong virtual number and forward the calls to any VOIP device and pay a flat rate for unlimited incoming minutes to that number. You'd be surprised as to how many would be callers there could be in Hong Kong.
➡️ Get Hong Kong Virtual Number ⬅️
How to get a Local Hong Kong virtual phone number?
In Your Account, select the number type (SMS, Voice, or TollFree).
Сhoose Hong Kong from countries list.
Select the city/region where you want to get the number.
Set up call forwarding direction (to phone number, SIP or Telegram).
Pay the setup fee and monthly fee for the required number of months of rent (a discount is possible with an increase in the number of months).
Hong Kong virtual phone numbers
In the context of an increasingly interconnected global economy, the ability to communicate effectively across borders is of paramount importance. Hong Kong, as a leading financial hub and a gateway to Asia, is a strategic market for businesses and entrepreneurs. Virtual phone numbers have emerged as a cost-effective and versatile solution for establishing a presence in this bustling city. In this article, we will delve into the advantages of Hong Kong virtual phone numbers and examine how Virtnum.com has streamlined the process of acquiring them.
Unlocking the Potential of Hong Kong Virtual Phone Numbers
Equipped with a local area code, Hong Kong virtual phone numbers enable users to make and receive calls anywhere in the world. They offer a myriad of benefits for both businesses and individuals, including:
Local Presence: By adopting a Hong Kong virtual phone number, businesses can foster trust and credibility among local clients and customers, creating the perception of a local presence.
Cost Efficiency: Virtual phone numbers negate the need for expensive international calls, resulting in financial savings for both businesses and their clients.
Scalability: Virtual phone numbers offer a flexible solution for businesses looking to expand into new markets without the associated costs of setting up a physical office.
Privacy Protection: For individuals, Hong Kong virtual phone numbers can be used to safeguard personal contact information when interacting with others in the region.
Virtnum.com: The Go-To Platform for Hong Kong Virtual Phone Numbers
When it comes to procuring Hong Kong virtual phone numbers, Virtnum.com stands out as the platform of choice, for several reasons:
Diverse Options: Virtnum.com boasts an extensive selection of Hong Kong virtual phone numbers, catering to a variety of specific requirements.
Intuitive Interface: The platform's user-friendly design and streamlined purchase process make Virtnum.com a delight to navigate.
Competitive Pricing: With its affordable rates and transparent pricing structure, Virtnum.com ensures customers receive the best value for their investment.
Responsive Customer Support: The Virtnum.com team is always on standby to address any questions or concerns, ensuring a hassle-free user experience.
Acquiring a Hong Kong Virtual Phone Number on Virtnum.com: A Step-by-Step Guide
Visit Virtnum.com and create an account.
Browse the available Hong Kong virtual phone numbers.
Choose the desired phone number and add it to your cart.
Proceed to checkout and complete the payment process.
Hong Kong virtual phone numbers offer an unparalleled degree of versatility and convenience, making them indispensable for businesses and individuals seeking to establish a presence in the region. Virtnum.com has simplified the process of obtaining a Hong Kong virtual phone number, making it more accessible and cost-effective than ever before. Don't hesitate—visit Virtnum.com today and unlock the potential of Hong Kong virtual phone numbers for your communication needs.